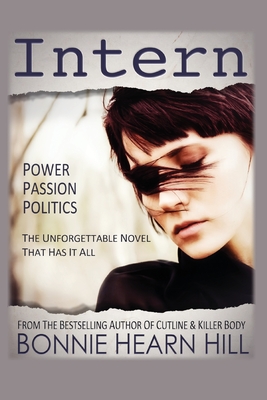 Intern (Paperback)
Createspace Independent Publishing Platform, 9781484932117, 300pp.
Publication Date: May 22, 2013
Other Editions of This Title:
MP3 CD (7/19/2016)
* Individual store prices may vary.
Description
A captivating novel of political scandal, about men in power and the women who love them. April Wayne, 23 years old, is interning for a charismatic senator from California. When she disappears one night, suspicion falls on the senator who was the last one to see her. When the media learn that the two were supposedly having affair, he becomes their prime suspect. INTERN tells April's story, and the senator's, but it also tells the story of the two women forced into the spotlight as a result of the disappearance. It is the story of April's mother, Gloria, who becomes consumed with finding her daughter, while her husband descends into a paralyzing depression. It is also the story of Suzanne, the senator's dutiful wife, who has to confront the shocking truth about the man to whom she has devoted her life. INTERN is rich and layered page-turner you won't be able to put down.
About the Author
Bonnie Hearn Hill is the author of CUTLINE, OFF THE RECORD, IF IT BLEEDS, MISTRESS, and KILLER BODY, novels of suspense for adults. She is also the author of GHOST ISLAND, a paranormal thriller for young adults. With Christopher Allan Poe, she wrote the practical non-fiction book, DIGITAL INK: Writing Killer Fiction in the E-book Age. She speaks at conferences across the country, leads a successful writing workshop in Fresno, California, and mentors numerous writers. Please visit her on Facebook or at www.bonniehhill.com or http: //www.digitalinkbooks.com