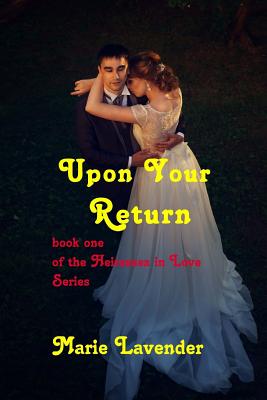 Upon Your Return (Paperback)
Createspace Independent Publishing Platform, 9781484978092, 328pp.
Publication Date: May 17, 2013
* Individual store prices may vary.
Description
UPON YOUR RETURNMarie LavenderFara Bellamont has been back in society for a year after leaving Cluny Abbey, where her uncle sent her long ago. When he chooses a suitor for her for marriage, she fears that she will be forced to marry a stranger and live a miserable life. But, Fara finds herself thrust into an adventure of a lifetime when unforeseen circumstances cause her to place her trust in a strange man for protection. His intervention not only saves her, but puts her in an even more compromising position. Grant Hill, a trading captain, is enchanted by the young heiress not only because of her beauty, but because she is hardly conventional. Underneath her ladylike exterior lies a tigress. Grant cannot help but offer his protection as she is in need and he is far from immune from her charms. Fara just never bargained on the passion that she feels for Grant Hill. As events unfold, she must decide whether her desires and the dictates of her heart should trump the rules of society.
or
Not Currently Available for Direct Purchase