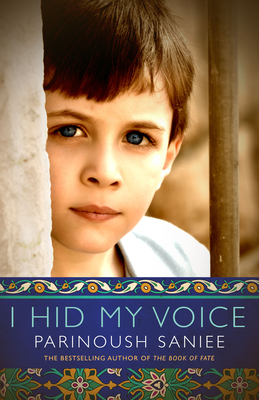 I Hid My Voice (Paperback)
House of Anansi Press, 9781487000837, 304pp.
Publication Date: August 9, 2016
* Individual store prices may vary.
Description
Four-year-old Shahaab has not started talking. The family doctor believes there is no cause for concern; nevertheless, Shahaab is ridiculed by others who call him dumb. In his innocent and deeply hurt child's mind, he begins to believe that the good and intelligent children like his older brother are their fathers sons. On the other hand, children like him who are clumsy and problematic are their mothers sons.
No one in the family can understand Shahaab except his maternal grandmother, who seems to possess the understanding and the kindness he so desperately craves. Their growing bond leads to a deep friendship in which Shahaab is able to experience some happiness and finally find his voice.
About the Author
Parinoush Saniee is a sociologist and psychologist. She was formerly manager of the research department at the Supreme Coordination Council for Technical and Vocational Education in Iran. Her first novel, The Book of Fate, won the Boccaccio Prize in Italy, Euskadi de Plata Prize in the Basque Country, and was selected as one of World Literature Today s 75 Notable Translations of 2013. I Hid My Voice is her second novel that has been translated into English. Her other books are awaiting approval by the censorship board."