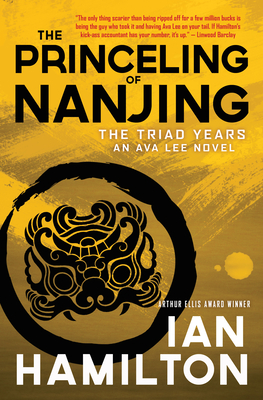 The Princeling of Nanjing (Paperback)
The Triad Years: An Ava Lee Novel
Spiderline, 9781487001605, 496pp.
Publication Date: May 9, 2017
* Individual store prices may vary.
Description
Ava is in Shanghai for the launch of the P clothing line. She has invited Xu, and over the course of the glitzy event and a late-night dinner, she detects a certain hesitancy in him. He confides that the Tsai family, headed by Tsai Lian, the governor of Jiangsu Province and a "princeling" -- he is the son of a general who was on the Long March with Mao and a member of China's power elite -- is trying to force him and his Triad organization back into the drug business. Xu is already paying millions of dollars a year to various Tsai businesses, but the family wants more and thinks the new venture can deliver it. Xu believes this move would lead to his eventual destruction and feels he has nowhere to turn. If he opposes them, they will crush him. If he goes along with them, he thinks that inevitably the police and military will hunt him down. Ava sets out to help Xu deter the Tsai family. As she digs into the breadth and depth of the family's wealth and corruption, she gets caught up in a huge tangled web, extending all the way to the U.S. and the U.K., where it reaches the top echelons of political power.
About the Author
Ian Hamilton is the author of seven novels. He has won the Arthur Ellis Award for Best First Novel and been a finalist for a number of awards, including the Barry Award for Best Original Trade Paperback, the Barry Award for Best Thriller, a LAMBDA Literary Award for Lesbian Mystery, and the Arthur Ellis Award for Best Novella. The BBC named him one of the Top Ten Crime Writers to Read Now. A former journalist, businessman, and diplomat, Ian lives in Burlington, Ontario, with his wife, Lorraine.