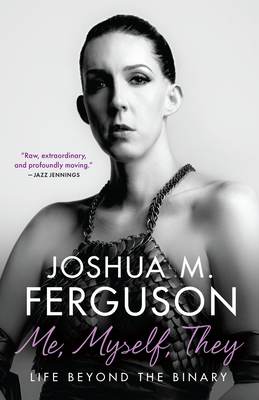 Me, Myself, They
Life Beyond the Binary
Paperback

* Individual store prices may vary.
Description
From renowned trans activist, Luna M. Ferguson, comes a work of memoir and critical analysis that embraces an inclusive understanding of sex and gender.
Me, Myself, They: Life Beyond the Binary chronicles Luna M. Ferguson's extraordinary story of transformation to become a celebrated non-binary filmmaker, writer, and advocate for trans rights. Beginning with their birth and early childhood of gender creativity, Ferguson recounts the complex and often challenging evolution of their identity, including traumatizing experiences with gender conversion therapy, bullying, depression, sexual assault, and violence. Above all, Ferguson's story is about survival, empathy, and self-acceptance. By combining personal reflections on what it feels like to never truly fit into prescribed roles of male and female, and using an informed analysis of the ongoing shifts in contemporary attitudes towards sex and gender, Ferguson calls for an inclusive understanding of diverse human identity and respect for trans, non-binary, and gender-nonconforming people. Through their honest and impassioned storytelling, we learn what it means to reclaim one's identity and to live beyond the binary.
House of Anansi Press, 9781487004774, 304pp.
Publication Date: May 7, 2019