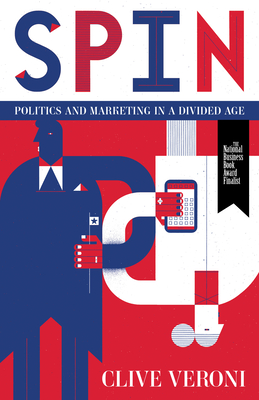 Spin (Paperback)
Politics and Marketing in a Divided Age
House of Anansi Press, 9781487005443, 256pp.
Publication Date: August 7, 2018
Other Editions of This Title:
Paperback (11/1/2014)
* Individual store prices may vary.
Description
In the early twentieth century, political operatives did their work in the backroom, a shady place of secret deals and dark arts. Today, they have moved from the dim light of the backroom to the bright lights of the war room, the central command for political campaigns.
Aided by masses of data, sophisticated computer modelling, and smart manipulation of social media, political strategists are reshaping the way voters think. And act. Clive Veroni analyzes the inner workings of campaign organizations to show how they build and motivate teams, and how they approach strategic and future planning. And those strategies being used to influence our choices at the ballot box will soon be used to influence our choices in the grocery store.
Spin focuses on the well-known characters from the worlds of politics and marketing to reveal how all of us will be affected by the surprising new ways in which companies and politicians will try to persuade us to vote for their brands.