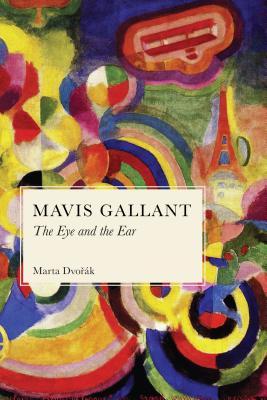 Mavis Gallant (Hardcover)
The Eye and the Ear
University of Toronto Press, 9781487505301, 272pp.
Publication Date: October 8, 2019
* Individual store prices may vary.
Description
Repositioning Mavis Gallant as a late modernist figure, this book interrogates the Paris-based Canadian expatriate at the juncture of multiple, transnational interacting fields. Marta Dvoř k draws on private correspondence and conversations with the Gallant who loved pictures, films, and music to examine her relations with the arts and to interrogate how modernity's aesthetic systems meet within a transcontinental cultural context. Deploying philosophical aesthetics, Dvoř k identifies the formal painterly, cinematic, and musical dynamics which light up Gallant's writing. Dvoř k opens a dialogue between Gallant and other international modernists and also with those they were reading, watching, and listening to. These range from the moving pictures which shaped her generation to the rhythm and dissonance of modernist compositions and jazz, which - like the Cubist rupture with academic spatial perspective - spearheaded modernity's aesthetics of dislocation.
How does Gallant's work work? The analogies drawn between Gallant and certain European filmmakers provide a visual key to the writer's sleights-of-hand and tonal shifts. Through hands-on analyses focusing on the eye and the ear, Dvoř k investigates the osmosis between Gallant's texts (including her critically neglected novels) and both music and visual culture. The adventurous close readings offer guiding interpretive keys to readers dazzled or puzzled by "a writers' writer."