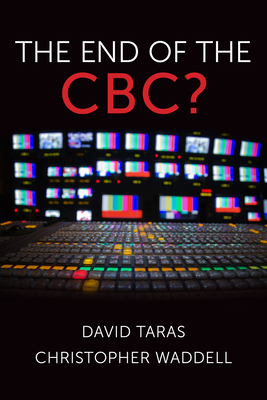 The End of the Cbc? (Paperback)
University of Toronto Press, 9781487593520, 240pp.
Publication Date: February 18, 2020
Other Editions of This Title:
Hardcover (2/20/2020)
* Individual store prices may vary.
Description
The End of the CBC? is about three overlapping crises: the crisis that has enveloped the CBC, the crisis of news, and the crisis of democracy. They are all the result to some degree of the vast changes that have overtaken and consumed the media world in the last ten to fifteen years. The emergence of platforms such as Google, Facebook, Twitter, and Netflix, the hyper-targeting of individual users through data analytics, the development of narrow online identity communities, and the rise of an attention economy that makes it more and more difficult for any but the most powerful media organizations to be noticed, have changed the media landscape in dramatic ways. The effects on the CBC and on other Canadian media organizations have been shattering.
Describing the failure of successive governments to address problems faced by the public broadcaster, this book explains how the CBC lost its place in sports, drama, and entertainment. Taras and Waddell propose a way forward for the CBC - one in which the corporation concentrates its resources on news and current affairs and re-establishes a reputation for depth and quality.