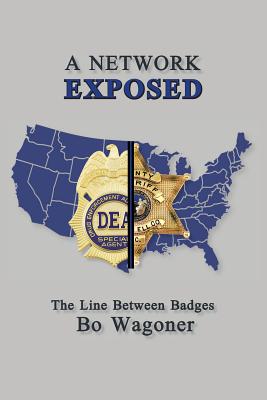 A Network Exposed (Paperback)
The Line Between Badges
Liferich, 9781489716101, 664pp.
Publication Date: April 17, 2018
Other Editions of This Title:
Hardcover (4/17/2018)
* Individual store prices may vary.
Description
After forming a task force to assist local law enforcement agencies regarding concerns over escalating drug activity within the region, Agent Wagoner and his team discover that one of the regional sheriff departments, which also requested federal assistance, was at the core of the problem. The sheriff and some of his deputies were actively involved in much of the manufacturing and distribution of the illegal drugs flowing through the area. As it turned outthey were nothing more than pawnsmere puppets with a powerful crime boss pulling their strings. The team soon learns that the crime boss has ties with other criminal operations throughout the United States, as well as one of the Mexican drug cartels, establishing an extensive pipeline to better funnel their products. In an explosive climax, the team finds themselves tracking a truckload of military grade weapons headed to rendezvous with a Mexican cartel in exchange for a shipment of drugs. The team must try to shut down this lucrative criminal enterprise, but will money, power and political corruption be too much of an overwhelming force to overcome?
or
Not Currently Available for Direct Purchase