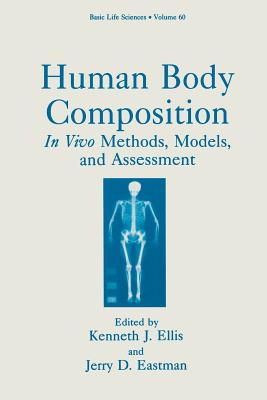 Human Body Composition (Paperback)
In Vivo Methods, Models, and Assessment (Basic Life Sciences #60)
Springer, 9781489912701, 402pp.
Publication Date: July 1, 2013
Other Editions of This Title:
Hardcover (11/30/1993)
* Individual store prices may vary.
Description
This book is the compilation of papers presented at the International Symposium on In Vivo Body Composition Studies, held in Houston, Texas, November 10-12, 1992. The purpose of this conference was to report on the state-of-the-art techniques for in vivo body composition measurements and to present the most recent human data on normal body composition and changes during disease. This conference was the third in a series of meetings on body composition studies held in North America, and follows the successful meetings at Brookhaven National Laboratory in 1986, and the one in Toronto in 1989. A large number of excellent research papers were offered for consideration at this Conference which demonstrates the rapid growth of the field in the last three years. However, we had to limit the presentations to approximately 90 papers which provided a broad spectrum of the applications and recent interest in the subject. The proceedings of the Brookhaven meeting "In Vivo Body Composition Studies", is published by The Institute of Physical Sciences in Medicine, London. The proceedings of the Toronto meeting "In Vivo Body Composition Studies" was published by Plenum Press in its basic life science series. Both these meetings placed more emphasis on technical aspects while the current Houston meeting tried to emphasize more the emerging clinical applications of these techniques. The general sessions used at the Conference for presentations forms the basis of the order of appearance of the papers in this book.