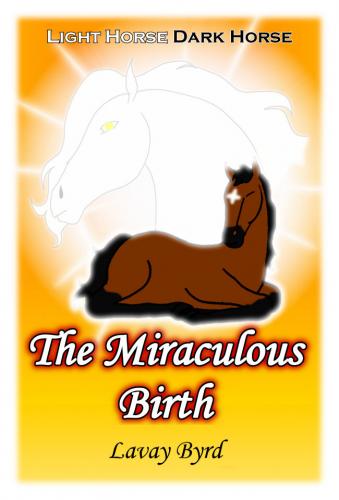 The Miraculous Birth (Light Horse, Dark Horse - Book 1) (Paperback)
Createspace Independent Publishing Platform, 9781490352992, 98pp.
Publication Date: August 8, 2013
* Individual store prices may vary.
Description
Long ago, all was created perfectly by the Three omnipotent Divine Ones, until Abaddon, the evil Dark Horse, tricked the mortal equines of the world of Equus into rejecting their loyalty to their Creators. As a result, a curse fell upon the equines as every generation were sentenced to be Abaddon's slaves for all eternity. But there is still hope. Two young Mustangs, Sierra and Shadow, have been chosen by their Creator, The Great Horse, to be the parents of His Son, Soter the Light Horse, who is destined to break the Curse of Evil, and rule as the eternal King of equines. However, Abaddon soon learns of the coming of his enemy, and launches his diabolical scheme to prevent it. Sierra and Shadow's faith and feelings for each other will be challenged by their fears, doubts, and deepest desires; and the only way they could ever pass their tests is to place their trust in the Divine Ones.
About the Author
Lavay Byrd is a young, independent author since 2010, but has been writing stories since she was a child. She hopes that through her works of inspirational fantasy, she would share her life-long passion for horses and her faith in Jesus Christ with her readers, and that the lives of all ages will be changed forever.