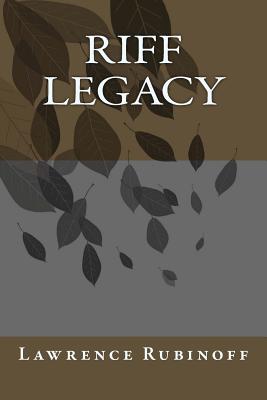 Riff Legacy (Paperback)
Createspace Independent Publishing Platform, 9781490403212, 438pp.
Publication Date: July 10, 2013
* Individual store prices may vary.
Description
On a buying trip to Morocco in the 1970s Harry Richmond connects with three young people who are on their way to Spain after a spree of wild and unstructured living in the Arab Quarter of Tangier. Though they part company in Malaga, their paths are destined to cross in the future with dramatic consequences for them all. Eiva Terrez and Jack Paladrano separate as a unit from Joanna Bremmer who returns to her job as a social worker in New York City. In Madrid, Paladrano is introduced to Eiva's brilliant reclusive father, Alejandro Terrez--a former ambassador to the U.S., now retired. Yet he remains active, directing a group of young men with unusual talents, scattered about the globe. The motives driving them and the rules they live by are obscure and amorphous--touched lightly upon, yet managing to suggest an underlying sense of malignant purpose. For Alenjandro Terrez, once a devout Catholic, for personal reasons has devoted himself to sabotaging the Church in ways only he understands. The activities of his group require financing on a grand scale, which lead him to the nascent cocaine trade of the time. Unscrupulous and fanatical to the point of using his daughter to fulfill his mission, he recruits her and Paladrano to become active in setting up a network that has them traveling from Central and South America to the U.S. During this period Harry Richmond is prospering in his entrepreneurial endeavors. Having been attracted to Joanna's blond beauty from the outset, he contacts her while attending a trade show in New York. The chemistry is strong from the beginning, and their relationship eventually leads to marriage. The narrative continues to follow the paths of these five main characters: how their lives unexpectedly intertwine with results that lead to extreme passionate interludes as well as to pain and trauma that threaten physical and mental disintegration.