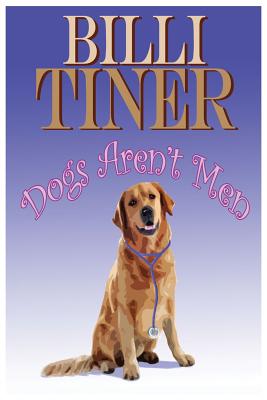 Dogs Aren't Men (Paperback)
Createspace Independent Publishing Platform, 9781490412450, 268pp.
Publication Date: June 11, 2013
* Individual store prices may vary.
Description
A contemporary romance. Rebecca Miller is a gifted veterinarian with an extraordinary understanding of animal behavior. She is leading a fulfilling life as the owner and operator of the Animal Friends Veterinary Clinic. Ever since her 30th birthday, her mother has made it her mission to help Rebecca find a man, get married, and give her grandchildren. But Rebecca doesn't see the need for a man in her life. She has her dog, Captain, and that's all the companionship she needs. However, her world changes the day she literally runs into Derrick Peterson, a gorgeously handsome ER doctor. Derrick's experiences with women have taught him that they are vain, silly, and untrustworthy. He keeps his relationships with them brief and superficial. However, he finds himself being irresistibly drawn to Rebecca. She's smart, witty, compassionate, and very different from the women he usually encounters. Will Rebecca be the one to break down the wall he's spent a lifetime building around his heart?
About the Author
Dr. Billi Tiner has been a veterinarian for over 10 years. She lives with her husband and two children in Missouri. Dr. Tiner loves animals and has three dogs and three cats of her own. She uses her experiences as a veterinarian as inspiration for her books. All of her books are about animals and told from the animal's point of view. Dr. Tiner's is the author of Welcome Home (2012 Next Generation Book Award finalist), Heart of a Hero, Friends for Life, and The Rescue Team.