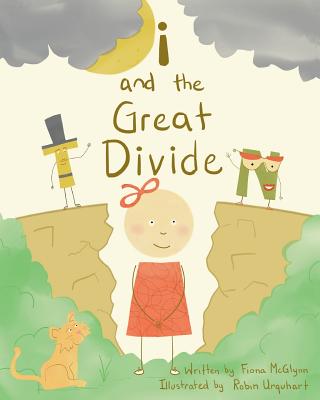 I and the Great Divide (Paperback)
Createspace Independent Publishing Platform, 9781490434230, 32pp.
Publication Date: September 9, 2013
* Individual store prices may vary.
Description
A must read for families in divorce; designed to leave children feeling loved, peaceful, and self-expressed. In a world where alphabet letters are people, word families can go through big changes just like human families can. The letter "i" experiences this one day when her parents, "t" and "n" start to fight. "i" gets into all kinds of trouble as she tries to make things go back to the way they were. Just when things can't get worse, she experiences a transformation that leaves her feeling loved, happy and grateful for her family (and the changes too )
About the Author
Fiona McGlynn Author Fiona grew up on the west coast with a love of stories. Like "i," Fiona's family changed when she was young. Fiona found this hard at the time but later realized that it had all worked out for the best. She wrote "i and the Great Divide" to help others with changing families. Fiona loves to play ukulele, climb rocks, sail boats, and curl up with a good cup of tea and a book. Robin Urquhart Illustrator Robin was born and raised in Canada's great white North. His father, a well-known Northern cartoonist, instilled in him a love for bringing stories to life through pictures. In addition to drawing, he loves animals, climbing and playing music. Robin lives in an igloo (not true) and takes a dogsled to school everyday (also not true).