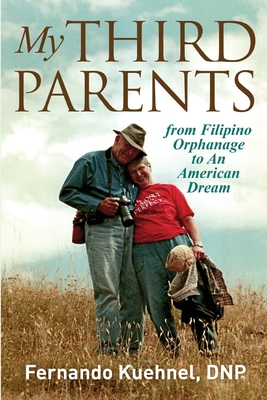 My Third Parents (Paperback)
Orphanage to an American Dream
Createspace Independent Publishing Platform, 9781490449135, 216pp.
Publication Date: July 3, 2013
* Individual store prices may vary.
Description
My Third Parents: Orphanage to an American Dream is the compelling story of one man's journey full circle to find what matters in life. Fernando Kuehnel went from a deprived boyhood in an orphanage to life on the streets of Manila searching the trash for food and scrap metal before being adopted along with his two brothers by an American couple. Culture shock, heartbreak, isolation and grief await the boys in their new home. It was not a dream come true - and the three boys found themselves abandoned again before being adopted a second time. Mercifully, their third set of parents is sensitive and prepared. Fernando Kuehnel shares his struggle to build a life of meaning and find real love after losing everything repeatedly. The road is rocky, and further heartbreak awaits before he discovers his true passion in life. This is a gripping read of an unforgettable story of searing loss and hard-won happiness. This quest to find love and discover the meaning of family takes the reader through twists and turns where soaring optimism is met with grim disappointment and despair. False steps and wrong turns plague Fernando Kuehnel as he struggles to come to terms with his lifelong grief and understand how to love without fear. He and his brothers take an epic journey through life, living through hope and despair on a massive scale. When you buy this book, the royalty is donated to Kcharity.com founded by the author. A charity that helps orphanages and foster home worldwide.
About the Author
Fernando Kuehnel is married with three children: Fernando Jr., Tyler, and Andrea. Fernando has a doctorate degree in nursing practice, a master of business administration, and is a registered nurse. He works for a pharmaceutical company as medical science liaison. He continues working to improve the life of orphan children in Manila.