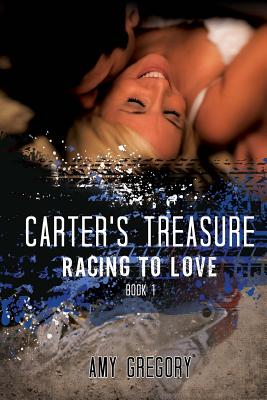 Carter's Treasure (Paperback)
Createspace Independent Publishing Platform, 9781490473130, 300pp.
Publication Date: August 17, 2013
* Individual store prices may vary.
Description
From the outside, Molly West had everything, beauty, brains, and a career she'd retired from not once, but twice. Being in a male driven sport Molly was surrounded by men, for which she had no time for. Her cold shoulder and patented 'not a chance in hell' look were usually enough to keep them at bay and she had no plans in changing what was working. That is, until, she walked into the pits and stood toe-to-toe with the sex in a pair of jeans, Carter Sterling. Carter took one look into Molly's sapphire blue eyes and knew she was his, forever. But it's never that easy and Carter soon found out it was going to take a lot more than just love to protect her from her past, one she thought she'd buried a long time ago.
About the Author
Amy Gregory leads an incredibly active lifestyle in Kansas City with her husband and their three fantastic kids who keep them running in three very different directions. She is known for her snarky off the cuff sense of humor, which comes through in the characters and stories she creates. "I've spent my whole life trying to figure out what I want to be when I grow up, and now I've finally found it." - Amy Gregory