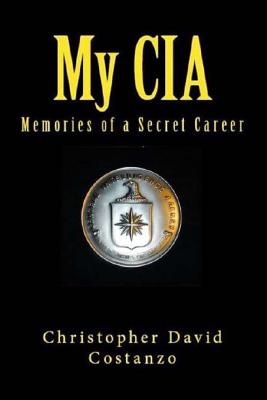 My CIA (Paperback)
Memories of a Secret Career
Createspace Independent Publishing Platform, 9781490498430, 430pp.
Publication Date: November 12, 2013
* Individual store prices may vary.
Description
A master spy and decorated espionage veteran tells of his career as an officer in the CIA's clandestine service during the last years of the cold war, starting from his early training through his senior tours as a chief of station. He expounds on the principles and practice of clandestine operations, and he elucidates the interaction between clandestine information and analysis in the so-called "intelligence cycle." His narrative is replete with war stories not only about operational activities but about his struggles with the CIA bureaucracy. This book contains a devastating account of CIA management as it was in his day, and debunks much of the public's perception of the clandestine service. Sometimes amusing and sometimes dead serious, this entertaining memoir of an American spy's career will fascinate espionage buffs, foreign policy aficionados, and institutional managers.
About the Author
Served in the Central Intelligence Agency for 25 years retiring as a senior operations officer in 1991. Collected information and monitored political, economic and security developments in various countries in Europe, the Near East, Africa and Latin America. Headed own independent office overseas on four occasions in the Near East, Africa and Latin America. During Washington assignments, headed regional branches and operations groups in the Near Eastern and Latin American areas. Monitored all Latin American narcotics matters. Oversaw budgets up to eight figures. Worked with several European, Latin American, and African intelligence services as the representative of the Director of Central Intelligence, and dealt on an ongoing basis with various foreign governments at the highest levels. Conducted and supervised training of American and foreign officials in intelligence techniques. Decorated with the Intelligence Star. Awarded the intelligence certificate of merit as well as several commendations.