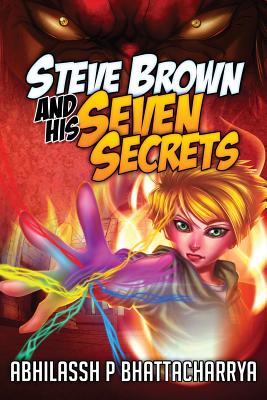 Steve Brown and His Seven Secrets (Paperback)
Createspace Independent Publishing Platform, 9781490521169, 246pp.
Publication Date: June 24, 2013
About the Author
Author and Illustrator Abhilassh P. Bhattacharrya was born in the small town of Sagar in Central India. He spent much of his childhood playing in his grandparent's butterfly-filled garden and listening to his grandmother's tales of Maharajas, princesses, and magic. Inspired by those stories, Abhilassh pursued a career in fine arts. After receiving a post-graduate degree in painting, he moved to Mumbai, working as an illustrator, cartoonist, and assistant film director. Abhilassh began directing his own independent films in 1990, producing documentary films on Indian society and culture. His films have been showcased at international film festivals in Strasburg, Honolulu, and India. He also produces food, lifestyle, game, and reality television shows. Steve Brown and His Seven Secrets is Abhilassh's first novel.
Advertisement