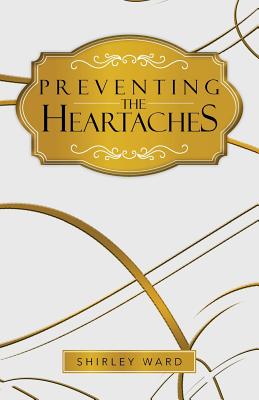 Preventing the Heartaches
Paperback

* Individual store prices may vary.
Other Editions of This Title:
Hardcover (8/15/2013)
Description
Where do you go from here?
-In a difficult situation with a person of the opposite sex?
- Do the doctors say you and your husband will never be able to have a child of your own?
- About to have your first baby? How will you raise your child, and what morals will you pass along to the next generation?
-Is your child out of control?
Everyone from their childhood years through their matured years has relationships with parents, siblings, peers, friends, spouses, employers, or co-workers. In her book, Shirley Ward has pulled together the main concepts from several Christian authors (as well as her own), and put them all together under one title to answer your relationship questions.
You will want to keep "Preventing the Heartaches" to use when your relationships change. As your children become mature enough to date and begin living on their own, you will want to pass it on to them.
Because all of life's questions are answered by the author of life (God), in His guide (the Bible), the answers to the issues discussed in "Preventing the Heartaches" are of a Christian nature. Even so, non-Christians are able to use the help offered in Mrs. Ward's book.
Trafford Publishing, 9781490706283, 96pp.
Publication Date: August 15, 2013