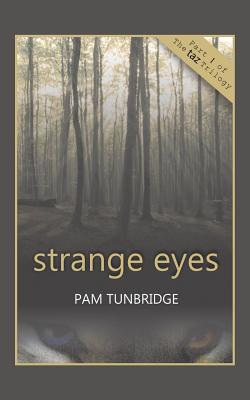 Strange Eyes
Part 1 of Taz Trilogy
Paperback

* Individual store prices may vary.
Description
What is it?' Jack repeated and covering his hand with the sleeve of his jacket he pushed the brambles aside, then he heard a tiny, pitiful squeaky noise. What was it? Katie sat frozen to the spot, she was scared of dogs, and they could run faster than she could. She closed her eyes and willed the dog to go away, but the dog just sat and looked at her. Liam lay gasping and wheezing. His heart was thudding and his fi rst thought was, I need to fi nd my puffer, I can't breathe. He struggled to his knees, and tried to suck in deep gulps of air, but it wasn't working. She sat up rubbed her arm and peered out from her shelter and gasped in horror. Her boat was fl oating; it didn't appear to be tied to anything.The tide had come in and she was a long way from the shore, she could just see the jetty platform, but the steps to it were completely underwater. She started crying; she was scared, she was going to die.
Trafford Publishing, 9781490728063, 166pp.
Publication Date: February 19, 2014