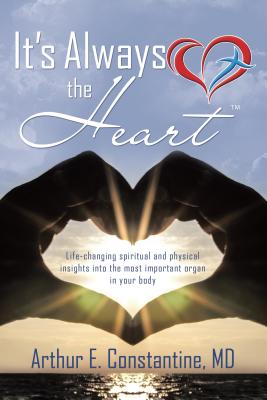 It's Always the Heart (Paperback)
WestBow Press, 9781490829418, 100pp.
Publication Date: May 29, 2014
* Individual store prices may vary.
Description
It happens hundreds of thousands of times every day in clinics and hospitals the world over. In author Dr. Arthur Constantine's office alone, it occurs thousands of times a year. Men and women between thirty and ninety, representing all shapes, sizes, backgrounds, religions, and occupations, await the doctor's entrance to investigate the cause of their symptoms. Some have risk factors for heart disease; some have experienced prior heart problems; and others have few or no reasons to worry about heart problems. In a surprising majority, the physical heart isn't the cause of trouble.As a cardiologist, Dr. Constantine was trained to help patients navigate the treatment of the physical heart. Even so, early in his career, God revealed an insight not taught in any medical school or cardiology textbook that changed his approach to treating patients. He revealed there is an inseparable intertwining of the physical and spiritual bindings of our hearts. Whether or not it is the physical heart causing the symptoms, the spiritual heart must be addressed before complete healing can occur.With equal measures of diet and exercise information and Bible-based inspiration, It's Always the Heart offers valuable, life-changing insights into the prevention of and recovery from heart disease from the clinical and spiritual points of view. Through a compilation of patient stories, Dr. Constantine provides meaningful ideas on how we can change our hearts to receive the physical and spiritual hearts and the life God wants us to have.
About the Author
Arthur E. Constantine, MD, earned a medical degree from the University of Alabama at Birmingham and did a cardiology fellowship at the Medical College of Georgia in Augusta, Georgia. He is a cardiologist practicing at the Heart Group/St. Thomas Heart at St. Thomas Hospital in Nashville, Tennessee.
or
Not Currently Available for Direct Purchase