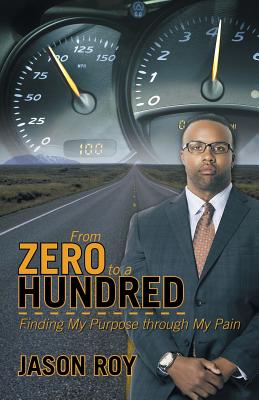 From Zero to a Hundred (Paperback)
Finding My Purpose Through My Pain
WestBow Press, 9781490832098, 172pp.
Publication Date: April 30, 2014
Other Editions of This Title:
Hardcover (4/30/2014)
* Individual store prices may vary.
Description
"He relearned to do the things that many of us take for granted, including eating, dressing, and walking. Jason struggled to retake control of his life and fought against a system that is not friendly for those with disabilities. It is with tenacity for life, justice, his family, and his belief in a higher power that kept his will to fight when many others may have quit. We are extremely proud of Jason "
-Dr. Jeffrey Berliner, DO, TIRR Memorial Hermann
Sometimes you have to lose the life of your dreams to live your God-ordained destiny. What do you do when you've lost everything? How do you rebuild your life when you've lost the desire to live? These questions are at the core of From Zero to a Hundred, a story of hope and inspiration.
In From Zero to a Hundred, Jason Roy, a medically retired police officer turned inspirational speaker, details how he survived two near-death experiences and pushed through the pain to discover his purpose. Through life-altering spinal cord injuries, paralysis, bouts with depression, and suicidal thoughts, Jason fought to remain steadfast in his faith in God, accept his new reality, and live his God-ordained destiny.
He acknowledges that fear and doubt are normal responses to tragedy, but encourages us to step out on faith and be willing to lose everything to ultimately live the life of our dreams.