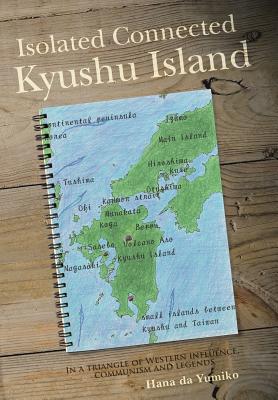 Isolated Connected Kyushu Island
In a triangle of Western influence, communism and legends
Hardcover

* Individual store prices may vary.
Other Editions of This Title:
Paperback (1/30/2015)
Description
Isolated Connected Kyushu Island weaves together the history of the people of Kyushu, Japan's third largest island, and the stories that author Hana da Yumiko learned from her elders while she was a little girl. Spanning the years from the end of World War II to the early years of the twenty-first century, Isolated Connected Kyushu Island tells a story of transitions from the closing of the age of the samurai, to the rise of militarism, and finally to the coming and flourishing of democracy.
The family's story illustrates how the land's Hiding Christians kept their faith in secret, how women worked on their own without the support of men to encourage social change, how the ebbs and flows of many countries' histories combined to influence the story of this land, and how a missionary and a local belief in a savior influenced religious life.
If you hunger to hear a story of universally human motives, joys, and fears told about a family living in a remote and unfamiliar land, then this book will satisfy that hunger with an account that both educates and inspires
WestBow Press, 9781490863399, 384pp.
Publication Date: January 30, 2015