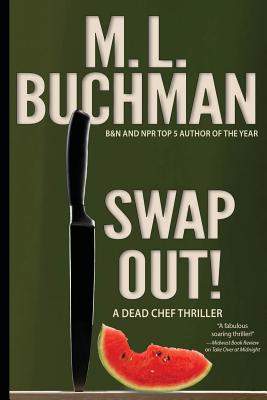 Swap Out! (Paperback)
Createspace Independent Publishing Platform, 9781490992938, 426pp.
Publication Date: July 13, 2013
* Individual store prices may vary.
Description
-a foodie thriller- Before there was Kate Stark there was Jeff the Chef He had a simple choice: Saut Smile Die U.S. Special Forces are "taking down" television's culinary superstars. Why Someone watched the pot? Cried over spilt milk? Cooked the goose but not the gander Only Jeff the Chef knows, and he's next His recipe for survival: Step 1. Finding the woman who refused him years ago Step 2. Boarding the nastiest helicopter that was "never built" Step 3. Descending into a renovated missile silo that "doesn't exist" Step 4... To survive is gonna take one hell of a Swap Out.
About the Author
M. L. Buchman's has rebuilt and single-handed a fifty-foot sailboat, both flown and jumped out of airplanes, designed and built two houses, and bicycled solo around the world. His military romantic suspense books have been named "Booklist Top 10 of the year" and "NPR Top 5 of the year." He also has published science fiction and fantasy under the name Matthew Lieber Buchman. He is now making his living full-time as a writer, living on the Oregon Coast. You may keep up with his writing at www.mlbuchman.com.
or
Not Currently Available for Direct Purchase