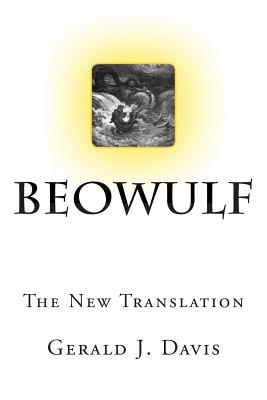 Beowulf (Paperback)
The New Translation
Createspace Independent Publishing Platform, 9781491250181, 110pp.
Publication Date: August 13, 2013
Other Editions of This Title:
Hardcover (10/30/2013)
* Individual store prices may vary.
Description
J. R. R. Tolkien, author of LORD OF THE RINGS and THE HOBBIT, in his famous 1936 lecture, BEOWULF, THE MONSTERS AND THE CRITICS, said, "BEOWULF is among my most valued sources. It is a work of genius, rare and surprising in the period, and it is worth studying. In BEOWULF we have an historical story about the pagan past. BEOWULF is not an actual picture of historic Denmark or Geatland or Sweden about 500 A.D. But it is, on a general view, a self-consistent picture, a construction bearing clearly the marks of design and thought. BEOWULF is, indeed, the most successful Old English heroic elegy." This new translation attempts to render the poetry of BEOWULF in the form of prose. The origins, history and authorship of BEOWULF are shrouded in uncertainty. This heroic epic probably began, as most do, with a wandering troubadour strumming a stringed instrument, sitting before a hearth-fire, and singing the verses to a spellbound audience arrayed before him. At some point, the words of the troubadour were inscribed in manuscript form, in order to preserve the story for posterity. The events depicted in this story take place during the late fifth to early sixth century. However, there is great dispute among scholars as to when the manuscript itself was actually transcribed. Tolkien believed it was written about the eighth century, while other serious experts assert it was written as late as the early eleventh century. BEOWULF is a rousing adventure story, filled with intrepid heroes, monsters and fire-breathing dragons, which can be read for the sheer enjoyment of the tale.
About the Author
Gerald J. Davis is the author of ten books of fiction, including DON QUIXOTE, THE NEW TRANSLATION, a Finalist for the Book of the Year Award.