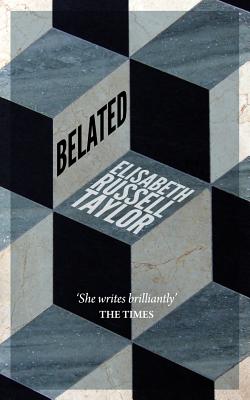 Belated (Paperback)
Createspace, 9781491285312, 268pp.
Publication Date: January 10, 2014
Description
From award-winning writer Elisabeth Russell Taylor comes a dazzling new collection of short stories. Whether examining the unspoken deals brokered in every marriage, the inherent menace of daily exchanges or the secret lives of the unattached, each of these sixteen stories sparkles with Russell Taylor's extraordinary talent. 'The Contract' brilliantly reimagines Pushkin's Eugene Onegin; 'Supporting Roles' reverses the client-therapist relationship; 'Charlotte' looks at the life of a Jewish immigrant in postwar London; 'Les Amants' is a lyrical paean to love and loss in rural France; 'Take Care' sees the visitors getting too comfortable in a house that's not theirs; 'The Inquest' is a whimsical feat of magical realism; while 'Who She?' and 'Carter' explore the mysteries and complications of identity. Here is a writer unafraid to probe the dark corners of character, who sharpens her teeth on the casual cruelties, subtle ironies and alarming contradictions of everyday life. * 'She is entirely original and wholly brilliant' Elizabeth Young 'Much admired by other writers ... reflective, lyrical prose' Times Literary Supplement 'She writes brilliantly' Elaine Feinstein, The Times Pillion Riders 'In this chilling tale of the failure of romantic love, the writing is precise, tight-knit, beautifully paced' Isobel Quigley, Financial Times 'One of those works in which there is not a single wrong note. Best of all is the way that the author evokes the atmosphere of post-war Paris, making the city ... seem vividly real, so that one longs to be there' The Times Present Fears 'A sparkling collection of stories, each with a sting in its tail' Sunday Times 'Witty, deadpan language with a bleakness reminiscent of Roald Dahl' Ruth Padel, Daily Telegraph 'Taylor mingles the elegant with the grotesque, as if seating Flaubert next to William S. Burroughs at dinner' Publishers Weekly Will Dolores Come to Tea? 'Elisabeth Russell Taylor slowly unfolds bizarre, incisive tales of sex and loss ... dark and sharp and often disturbing' Carol Birch, Times Literary Supplement Tomorrow 'A haunting, beautifully written lament for the isolating power of love' Financial Times ISBN 978-1491285312 Price 8.99 (pb) / 4.99 (eBook) www.elisabethrusselltaylor.wordpress.com.
Advertisement