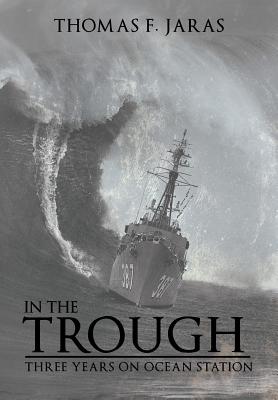 In the Trough (Hardcover)
Three Years on Ocean Station
iUniverse, 9781491706558, 340pp.
Publication Date: October 9, 2013
Other Editions of This Title:
Paperback (10/9/2013)
* Individual store prices may vary.
Description
A few months out of college, followed by a sixteen-week course on how to be a naval officer, author Thomas F. Jaras found himself standing bridge watches on the USS Vance in the middle of nowhere, providing navigational aid for aircraft flying to the polar ice. Now, almost fifty years later, Jaras recalls the three years he spent aboard the Vance in the 1960s, on the ramparts of the Cold War.
In his memoir, In the Trough, Jaras attempts to understand his love-hate relationship with the USS Vance, an insignificant radar picket ship that supported Operation Deep Freeze in the Antarctic Ocean for a year and then spent two years on the Pacific Distant Early Warning Line. He describes life on an endurance ship afloat in midocean, battling eighty-foot walls of water crashing over the bridge.
In the Trough chronicles Jaras's transition from a boy to man as he dreamed of life ashore during long weeks at sea that were punctuated by short, intense visits to terra firma. Young, inexperienced, and naive, he feared the best years of his life were being wasted at sea. He searched desperately for women, love, and a normal existence while ashore for precious short stints in Tahiti, New Zealand, Tasmania, Australia, Japan, and Hawaii. Despite three stressful, unhappy, and difficult years at sea, Jaras acknowledges a tearful departure but promised himself to never go to sea again.