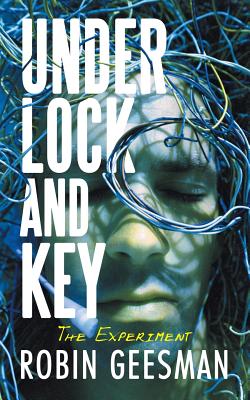 Under Lock and Key
The Experiment
Paperback

* Individual store prices may vary.
Other Editions of This Title:
Paperback (1/28/2013)
Paperback (11/10/2014)
Description
Saedie Parks is home from college with just one hope: that there will be snow in the mountains before Thanksgiving is over. She is the daughter of a well renowned lab scientist who goes inexplicably insane. They become caught in the grip of an unthinkable act of insanity as she's forced to stay and face his gruesome crime in order to attempt to save her brothers and sister from what he's become. After that their lives become changed forever as they are thrust into a world of medical experimentation and government corruption.
Under Lock and Key: the Experiment is a gripping Psychological Thriller that introduces you to the secret world that teeters on the edge of man made miracles. But there is a line in the sand that defines the space between miracles and monsters. The line is so fine it is sometimes difficult to detect.
Under Lock and Key: The Experiment is book one in a trilogy that defines that line. A trilogy that embraces it and crosses over to the other side as we sit gape mouthed in our shock of what we uncover in our exploration of what it is they want to keep hidden Under Lock and Key.
iUniverse, 9781491733523, 350pp.
Publication Date: May 31, 2014