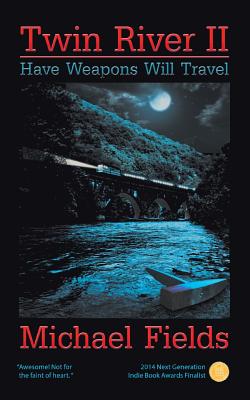 Twin River II (Paperback)
Have Weapons Will Travel
iUniverse, 9781491744468, 318pp.
Publication Date: September 23, 2014
Other Editions of This Title:
Paperback (2/11/2019)
* Individual store prices may vary.
Description
"My name is Palladin, as in pallbearer."
It is August 1966 as fourteen-year-old Wesley Palladin rides inside a jon boat with his father. As their boat slowly chugs up the Tomoka River and trolls for fish, Wesley is oblivious that he is about to learn a life lesson that will result in an untimely death and a life-altering recognition that he has the power to stop anyone who stands in his way.
Years later, Matt Henry is a sophomore at Twin River High School when he sees a newspaper ad that piques his interest. As his curiosity leads him to Philadelphia where he hopes to hire Wesley Palladin for a security job, a now thirty-six-year-old Wesley is continuing his father's legacy of contract killings for the mob. As events culminate in murder, mysterious kidnappings, vicious bullying, heart-pounding prison escapes, the toss of a fiery body from the summit of Blood Mountain, and an untimely death at a puppy farm, Matt is forced to enter the harrowing shadow of death and unravel the tragic mystery that threatens his future and that of his friends in Twin River.
In this ongoing saga, a young man embarks on a tumultuous and dangerous coming-of-age journey where he is about to discover his true identity and unusual destiny-with the help of an unlikely mentor.