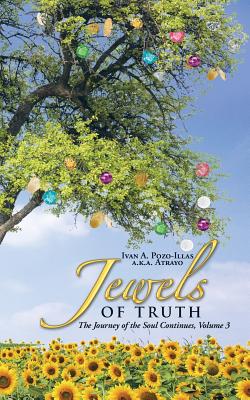 Jewels of Truth (Paperback)
The Journey of the Soul Continues, Volume 3
iUniverse, 9781491761373, 348pp.
Publication Date: March 6, 2015
* Individual store prices may vary.
Description
"
Your spiritual journey of self-improvement continues in volume three of the Jewels of Truth series by Ivan A. Pozo-Illas, a.k.a. Atrayo. In this new compendium of 365 statements of spiritual wisdom, Atrayo shares daily inspirational tools to explore all of the must-haves in your life, including love, faith, forgiveness, and certainly, God(dess).
His daily statements get right to the heart of the matter quickly and efficiently, to inspire you that finding quiet time in your busy, stressful life is easier than you may think. From these poignant and concise statements, rather than lengthy diatribes, you can easily and quickly find the essential kernel of truth to help you on your journey today.
No matter your religious or spiritual traditions or background, this volume is written from an all-inclusive perspective. Jewels of Truth: The Journey of the Soul Continues is the sacred and uplifting result of clairvoyant automatic writing as the genesis motivation to reach the masses. The channeled spirit teachers are all angelic in divine nature. They are nameless as a united continuum of the Holy Spirit.
Spirituality has a core need in our lives. No matter where you are on your journey, these messages of hope are shared in love.