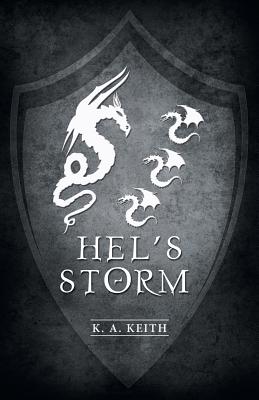 Hel's Storm (Paperback)
iUniverse, 9781491781296, 506pp.
Publication Date: September 26, 2016
* Individual store prices may vary.
Description
Consuming an embryo star, an elder demoness stirs to break her earth-bound prison -- the terrible Hel of legend, to threaten the lands of light. Two infants born simultaneously are infused with otherworldly energies as this eldest evil stirs. The knight, Apieron Farsinger, and Adestes Malgrim exist in opposition; their savage conflict will change the world.
In K.A.Keith's Enter, Knight, the long-suffering nation of Ilycrium has been overrun by the enemy and its king assassinated, while the fighting prince, Gault Candor, must earn his knighthood as well as the Crown. Apieron's heroic company has returned after bitter defeat to find his lands reaved, and his wife and children missing.
The epic fantasy novel, Hel's Storm, is the conclusion of the Knight Storm duology in which Ilycrium's surface war amongst nations and Apieron Farsinger's heroic quest to the pits of Helheim to confront the very goddess of evil, converge into a wild, rushing climax