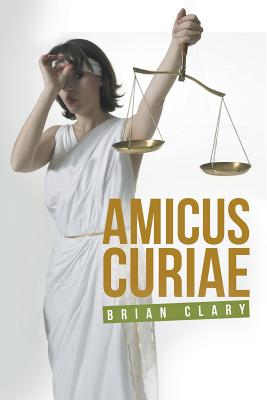 Amicus Curiae (Paperback)
iUniverse, 9781491783184, 330pp.
Publication Date: December 18, 2015
Other Editions of This Title:
Hardcover (12/18/2015)
* Individual store prices may vary.
Description
Michelle "Mickey" Grant is a rising star in a prestigious Texas law firm. Unfortunately, her career goals firm came with a heavy price-the demise of her marriage to Tyler Grant, who now holds primary custody of their teenager, Reagan. As the holidays approach, Mickey focuses on winning the next case without any idea that her world is about to shatter.
Someone is abducting teenage girls from local mall parking lots and leaving few clues as to their whereabouts. After Reagan goes missing, on Mickey's watch, just days before Christmas, a suspect is arrested and convicted for the capital murder of one such abductee. Following the trial, the police all but close their files on the open cases of the other abductees. Mickey is haunted by lingering questions, with only one potential source for the truth-death row inmate Willie Lee Flynn-Mickey tries and fails to gain his cooperation, leaving her to rely on her legal resources and the court system to exert pressure on him. As she does Mickey is thrust into a series of treacherous events, leading her down a dangerous path that she hopes finally points to the truth, no matter the threat to her career and her own safety.
In this legal thriller, a determined attorney inserts herself in the most important case of her life in an attempt to learn what became of her daughter when she disappeared outside a Texas mall.