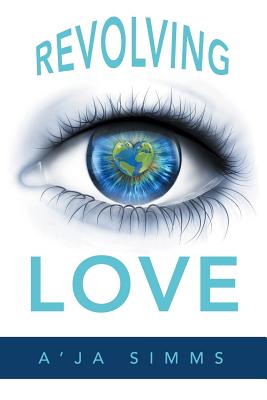 Revolving Love
Paperback

* Individual store prices may vary.
Description
Love is patient and kind-until it isn't. Most poets would have us peer through rose-tinted glass and find romance in the everyday. Poems would have us believing love heals all wounds and never stops, never gives up. Yet, for anyone who has experienced heartbreak, there is a much darker side to love not often portrayed on the page. In A'Ja Simms's collection of "love poems," she is not afraid to share the honest truth about love, and it's not always pretty. In fact, sometimes, love is angry, ugly, and even grotesque. At the beginning of a relationship, we give it our all for the person we care for. We feel warm and protected, but what happens when that warmth turns cold? What happens when our lovers are immature and self-centered? What happens when lovers don't have the sense to care and seem to feed off pain? Emotions are torn asunder; hearts are torn apart. Despite the agony, Simms has found love in her creator, in God, and no human man is going to take that away. Still, the pain isn't easy, and her words ring true for anyone who's been left alone, afraid to love again.
iUniverse, 9781491783689, 74pp.
Publication Date: December 17, 2015