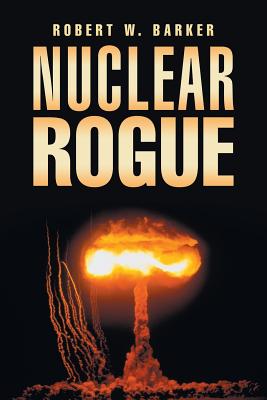 Nuclear Rogue (Paperback)
iUniverse, 9781491785102, 356pp.
Publication Date: March 7, 2016
* Individual store prices may vary.
Description
Russian terrorists pirate a nuclear missile, and conceal it in an abandoned mine shaft in the barren and remote Canadian Arctic. The missile's target: an entire seat of government. The terrorists intend to wipe out the old world political order and establish the new order, with themselves in control. Three panicked governments become aware of the countdown to nuclear disaster, but denial, disinformation, and betrayals create too many questions. The governments delay and quickly slide into incompetence and inaction.
Assigned to explore for gold in the Arctic, Peter Binder, a geologist, stumbles on the terrorists and unearths the explosive truth of their plot. A former Navy SEAL, Peter struggles with the aftershocks of PTSD. He doesn't know that Maria Davidoff, the woman at his side, and an expert in the martial arts, hides her own dark secrets.
Peter finds himself forced into the role of reluctant warrior. Can he and Maria possibly succeed in preventing a nuclear disaster? Isolated and alone, cut off from any possible support, facing the entrenched terrorists and savage weather at the missile silo, they move toward the inevitable and violent confrontation.
"Barker leads readers into the clandestine worlds of business, politics, espionage, and gold. Politically relevant and riveting, Nuclear Rogue is a nail-biter." Jean Zimmer, book editor