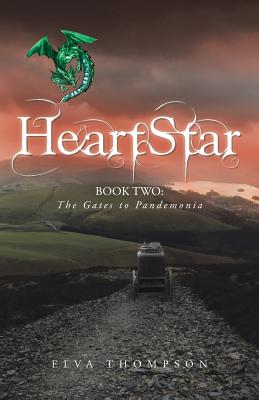 HeartStar
Book Two: The Gates to Pandemonia
Paperback

* Individual store prices may vary.
Other Editions of This Title:
Paperback (9/10/2013)
Hardcover (9/10/2013)
Paperback (2/22/2018)
Description
Hate the antithesis of love, wages war upon the Triad Realms of High Faerie, Faerie and the Mortal World. In the third dimension, Emma Cameron the mortal warrior of Air has been captured by the Demon Lord Zugalfar and his legions, which wait in the shadow realm for the gates to Pandemonia to open.
In the fourth dimension, Kilfannan and Kilcannan, the sylphs of the House of Kilfenoran are on an urgent quest to find the stolen key made of air that will unlock the power of the HeartStar. The hounds of hell have been released to stop them. In High Faerie, the rulers of Gorias are imprisoned in the outer darkness, and their emerald city is in flames.
All seems lost as the fate of three worlds hangs in the balance. In this race against time, the sylphs of Kilfenoran are all that stand between the death of the HeartStar and the annihilation of all life as the threat of Pandemonia inches ever darkly onward.
iUniverse, 9781491789575, 278pp.
Publication Date: April 22, 2016