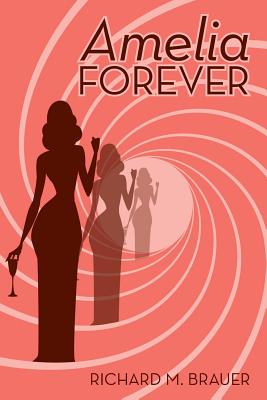 Amelia Forever (Paperback)
iUniverse, 9781491790786, 282pp.
Publication Date: April 15, 2016
Other Editions of This Title:
Paperback (8/31/2018)
Hardcover (4/15/2016)
* Individual store prices may vary.
Description
Detective David Withers is called in to investigate a routine case of bathtub drowning. The deceased is James Armstrong, married to a much younger wife, Amelia. As soon as Withers arrives on the scene, he feels something's not quite right. Maybe this drowning wasn't an accident. It might just be murder, and somehow, Amelia is involved.
Withers digs into Amelia's past as well as doing his best to learn a little about James Armstrong's son, George. The deeper he digs, the stranger things get, especially when his own father tells him about a case in 1975 involving a drowned man named James with a wife named Amelia. Stranger still, the Amelia from 1975 looks just like Wither's suspect.
Soon, Withers is convinced Amelia Armstrong is a cold-blooded, devious woman whose personal history is so bizarre, he finds it difficult to believe. Is it possible for Amelia to be the daughter of the previous Amelia, or is the woman somehow impervious to age? Following leads, Withers realizes the impossible is certainly possible if he accepts what he sees.