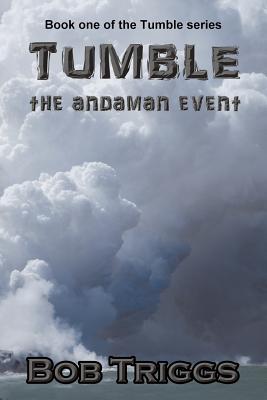 Tumble (Paperback)
The Andaman Event
iUniverse, 9781491795064, 494pp.
Publication Date: June 17, 2016
Other Editions of This Title:
Paperback (4/29/2019)
Paperback (9/25/2019)
Paperback (2/6/2019)
Paperback (11/30/2017)
Hardcover (6/17/2016)
Hardcover (11/30/2017)
Paperback (11/20/2009)
* Individual store prices may vary.
Description
An unprecedented seismic event 249 km west of the Andaman & Nicobar Islands jostle the Indian, Australian, and Eurasian plate boundaries together, prompting thousands of earthquakes to ripple out across the globe. The abnormal upheaval triggers a massive underwater landslide that permanently transforms the geography in the Bay of Bengal. But the Andaman Event is the catalyst for an epic disaster on an unimaginable scale. Poised to eradicate more than 8.2 million animal, marine, insect, and plant species, scientists predict it will surpass the Great Dying that occurred 252 million years ago between the Paleozoic and Mesozoic eras when 83% of all genera was lost. It is the only known mass extinction of insects. The next one is in 2020. In this global natural disaster novel, Mother Nature is on the rampage and this time she intends to take it all the way. With the odds stacked against him, Mankind is about to face its greatest challenge ever. Survival.