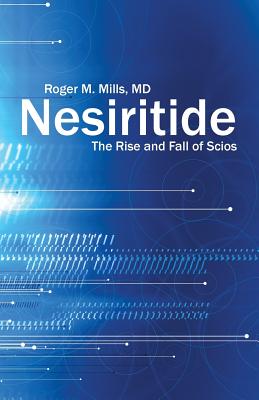 Nesiritide (Paperback)
The Rise and Fall of Scios
iUniverse, 9781491797648, 150pp.
Publication Date: June 18, 2016
Other Editions of This Title:
Hardcover (6/18/2016)
* Individual store prices may vary.
Description
"This remarkably insightful book gives true meaning to the apocryphal moan from the pharmaceutical CEO as he traveled home after an FDA slap down: 'Drug development ain't for sissies'." Peter Kowey, MD, author of LETHAL RHYTHM, DEADLY RHYTHM and THE EMPTY NET
When Roger Mills, a medical school professor, made a late-career move from academic cardiology to the pharmaceutical industry, he had no idea what the next decade would bring. At the University of Florida in the late 1990s, he had been a clinical investigator in a phase 2 trial studying the dosing and efficacy of nesiritide, which Scios Inc. was attempting to bring to the market. He joined the company in 2005, and soon became its vice president for medical affairs.
Nesiritide was the biotechnology company's only product in clinical development, and after a stunning turn of events at a Food and Drug Administration meeting in 1999, company president Dick Brewer had to use all his smarts to keep the company together and reverse its fortunes.Johnson & Johnson would eventually acquire the company in 2003 for $2.4 billion, but then found it would have to decide how to deal with safety concerns raised about the drug after two scientific publications claimed it could cause kidney failure and death.
Get a revealing look at what it really takes to develop and introduce a drug to market and all the things that can go wrong in Nesiritide.