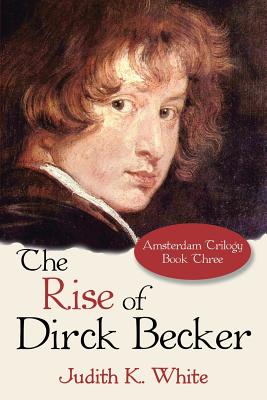 The Rise of Dirck Becker (Paperback)
Amsterdam Trilogy, Book Three
iUniverse, 9781491798539, 414pp.
Publication Date: July 22, 2016
* Individual store prices may vary.
Description
Book Three of
Amsterdam Trilogy
While following his obsessive search for an intriguing orphan girl he met ten years earlier, a seventeenth-century Dutch youth struggles with a mystifying, rare, natural gift. Will he use it to improve the world, or for personal gain? Will his revelation of the gift endear him to Nelleke or frighten her away?
Praise for Amsterdam Trilogy
Book One
The Seventh Etching
"Thrilling...gripping...blends the detective, the dramatic, and the historical as it whisks the reader through one year of an obsessive, fast-paced quest for a missing, playfully sensual work of art in seventeenth-century Amsterdam." Lodewijk J. Wagenaar, University of Amsterdam, former curator of The Amsterdam Museum.
Book Two
The New Worlds of Isabela Calder n
"If a trilogy can be compared to a symphony, this second movement flows like an andante cantabile. It develops multiple themes in different parts of the seventeenth-century world and weaves them beautifully together. The rhythm is mesmerizing, and the images of various cultures impinging on each other are wondrous, clear, and precise, like the Dutch paintings of those times." Maarten de Haan, CEO and founder of Opternity.