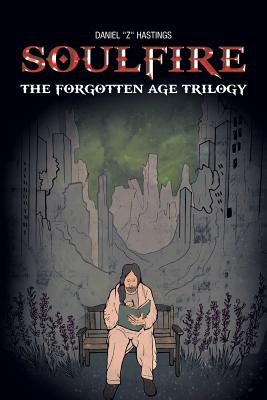 Soulfire (Paperback)
Authorhouse, 9781491801192, 228pp.
Publication Date: August 14, 2013
* Individual store prices may vary.
Description
A patient walks through the dark halls of the psychiatric ward, no memory of his past, but suddenly unbelievable visions and dreams start to torment him. The doctor urges him to write them down as they both believe that the dreams could be related to his memories somehow trying to resurface. Once the dream world starts to become linear and a story begins to take shape, the patient begins to believe that they are more than just illusions. Unsure of this, he starts to take to heart the story of his dreams . . . and ask questions. At night, while sleeping, he returns as "Zack" to "Teuran." All the dreams, so far, take place in this "Silver City." Working together in a secure community, there is little room for dishonor for the son of a rumored drunken old veteran. After a day of school like any other, he is forced to confront the world outside the walls and encounters people with mysterious powers. As the dreams become clearer and clearer, so too do they become more and more unbelievable. The patient constantly thinks he is losing his mind until he finally begins to suspect that the good doctor may know more than he lets on . . .