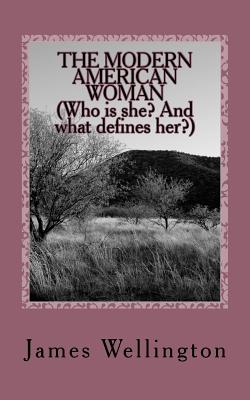 The Modern American Woman (Paperback)
Createspace Independent Publishing Platform, 9781492147152, 254pp.
Publication Date: June 9, 2014
* Individual store prices may vary.
Description
Emily's Review of The American Woman Author James Wellington delves deep into modern philosophy in his latest novel, The Modern American Woman. Through exquisite dialogue and thoughtful exploration, Wellington chases the ultimate question - what defines the American woman? The American Woman seeks to discover the truth behind the veil and unravel the mystery that is a woman. Inspired by history and driven by expertly written interviews, University of Texas student Charles makes the ultimate discovery and explores how cultural influences shape our view of the American woman.
About the Author
About the Author When a woman opens up her mouth to talk, he closes his. He never passes on a chance to dance with a woman as he is more than glad to hold her in splendor and dances away the precious moment. He believes food is best relished by inviting foes and friends over to party away the hour - and by so doing he has added life to lives. He cherishes the inner stillness his aquatic neighbor, Lake Ray Hubbard, offers when he walks her alluring shorelines as he so often does. His best wishes go to planet Earth and all her cool tenants. He has nothing but love for all humans for he himself is human. As a sports aficionado, he enjoys junketing the big state of Texas with his wife to cheer his two boys on when they participate in tennis tournaments. He is author James Wellington.