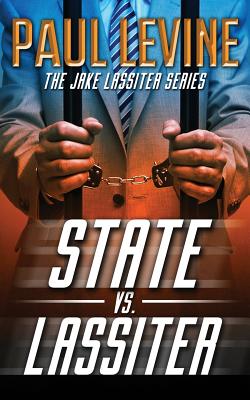 State vs. Lassiter (Jake Lassiter) (Paperback)
Createspace Independent Publishing Platform, 9781492184874, 254pp.
Publication Date: August 28, 2013
Other Editions of This Title:
MP3 CD (6/27/2017)
* Individual store prices may vary.
Description
Is this the end of Jake Lassiter? Life is great for Jake at the start of the newest tale in Paul Levine's award-winning series. Jake's law practice is booming... He's crazy about the new woman in his life... His one-time delinquent nephew Kip is getting A's in school... What can go wrong? Oh...how about a charge of first degree murder? When money goes missing from client trust accounts, Jake confronts his banker, Pamela Baylins...who also happens to be his lover. She accuses Jake of skimming client funds; he accuses her of dipping into the till. She threatens to report him to the Florida Bar and the State Attorney...and within hours is killed. All the evidence points to Jake, who is charged with murder. Is this the end of the linebacker-turned-lawyer? PRAISE FOR THE JAKE LASSITER SERIES "Irreverent...genuinely clever...great fun."-New York Times Book Review "Mystery writing at its very, very best."- Larry King, USA TODAY "One part Grisham, two parts Hiaasen, a dash of John D. MacDonald, and voila You've got Jake Lassiter."-Tulsa World "Jake Lassiter has a lot more charisma than Perry Mason ever did."-Miami Herald "Twice as good as Turow and Grisham and four times the fun."-Armchair Detective. "Cracking good...funny, sardonic, and fast paced."-Detroit Free Press "Genuinely chilling...Jake Lassiter is Travis McGee with trial experience."-Washington Post Book World "Enough twists and turns to satisfy Robert Ludlum fans."- Publishers Weekly "As always, Levine provides suspense, a little romance, some social commentary, and a huge helping of humor. For sheer entertainment, the Lassiter series is as good as any."-Booklist.
About the Author
ABOUT THE AUTHOR The author of 18 novels, Paul Levine won the John D. MacDonald fiction award and was nominated for the Edgar, Macavity, International Thriller, and James Thurber prizes. A former trial lawyer, Levine also wrote more than 20 episodes of the CBS military drama "JAG" and co-created the Supreme Court drama "First Monday" starring James Garner and Joe Mantegna. The critically acclaimed international bestseller "To Speak for the Dead" was his first novel. Levine is also the author of the "Solomon vs. Lord" series and the thrillers "Illegal," "Ballistic," "Impact," and "Paydirt." A graduate of Penn State University and the University of Miami Law School, he lives in Miami. More information at http: //www.paul-levine.com