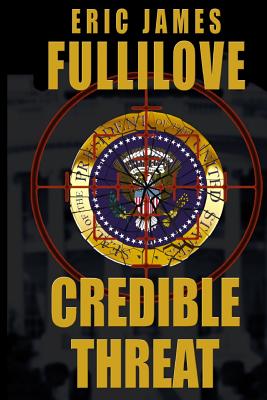 Credible Threat (Paperback)
Createspace Independent Publishing Platform, 9781492206156, 310pp.
Publication Date: November 18, 2013
* Individual store prices may vary.
Description
When an assassin claiming to have been in Dallas in '63 reaches out to Richard Whelan, a Secret Service agent guarding the most threatened President in History... No one believes the threat to the President is real, until a forgotten FBI file provides an unimpeachable link to a conspiracy stretching from JFK to Martin Luther King and into the present... And to an assassin's one and only opportunity, an impossible shot from an impossible distance - at the nation's first black president... As the assassin's finger tightens on the trigger, the one man who can stop him will have to choose between the ultimate personal sacrifice and a president who may already be doomed...
About the Author
Eric James Fullilove is an MIT graduate, a CPA, and a published author. His novels have been published by Bantam Spectra and Harper Collins. His previous novels include Circle of One, The Stranger, Blowback, The Zero Day Event, The Way the World Ends, and Narcolepsy. He currently resides in Los Angeles with his lovely wife.