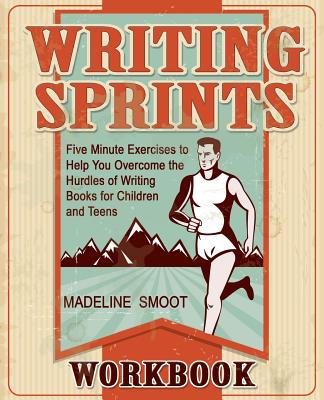 Writing Sprints Workbook (Paperback)
Createspace Independent Publishing Platform, 9781492228288, 280pp.
Publication Date: August 22, 2013
* Individual store prices may vary.
Description
There are three main hurdles that can stop authors right in their writing tracks: Character, Voice and Plotting. They can make even the most experienced of authors trip and stumble. Writing Sprints are designed to get an author back up and running in only five minutes with short writing exercises and prompts that focus on these common writing obstacles. Designed primarily for authors of Teen and Middle Grade novels, authors in many genres and age ranges can use this book to help focus on these common fiction problems. With over fifty prompts, this book can used on both new projects and revisions-basically any time an author needs a gentle nudge to get going again. Now in workbook form, this version of Writing Sprints is perfect for people working on a single, specific project.
About the Author
Madeline Smoot is the publisher of CBAY Books and former Editorial Director of Blooming Tree Press. In other words, Madeline knows a lot about editing, publishing and the process of bringing a book to market. She was inspired to come up with these writing prompts for a graduate writing course she was teaching. She lives in Austin, Texas, with her husband, son, a cat, a dog, and more books than should fit in any normal person's house.