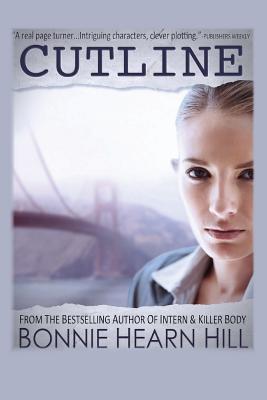 Cutline (Paperback)
Createspace Independent Publishing Platform, 9781492257776, 282pp.
Publication Date: September 9, 2013
Other Editions of This Title:
MP3 CD (5/3/2016)
* Individual store prices may vary.
Description
Where is the line between love and obsession? The body of a San Francisco priest is discovered in Golden Gate Park, and the killer remains at large. Leta Blackburn, award-winning journalist for the San Francisco Times, would be covering the sensational story - and investigating the forensics report that showed the priest was engaged in sexual activities at the time of his murder - but she is missing. The police suspect the two events -- her disappearance and the priest's murder -- are related. Enter 28-year-old, hearing-impaired reporter Geri LaRue, who was to be Leta's roommate and coworker. When a ruthless colleague suggests Geri knows more than she'll admit, Geri turns to prominent psychiatrist Malcolm Piercy for help. All of Leta's notes point to the rarest and most deadly of serial killers: a woman. Malcolm Piercy is the only one who understands what goes on inside the twisted mind of a predator like the one the papers are calling The Razor Killer, an erotomaniac who believes her victims are in love with her. Malc has reasons of his own for keeping his theory a secret, but he agrees to help Geri. Neither of them knows that the killer is watching, writing one more caption in her head - one more cutline - where the photograph is gruesome, and the bottom line is death. Despite their mutual attraction and her own insecurities, Geri teams up with Malc and dives headlong into the world of big city journalism, psychotic murder, and public scandal.
About the Author
onnie Hearn Hill is the author of KILLER BODY, OFF THE RECORD, IF IT BLEEDS, INTERN, and MISTRESS. With Christopher Allan Poe, she wrote the practical non-fiction book, DIGITAL INK: Writing Killer Fiction in the E-book Age. She speaks at conferences across the country, leads a successful writing workshop in Fresno, California, and mentors numerous writers. Follow her on twitter @bonniehearnhill and visit her on Facebook, at www.bonniehhill.com or http: //www.digitalinkbooks.com