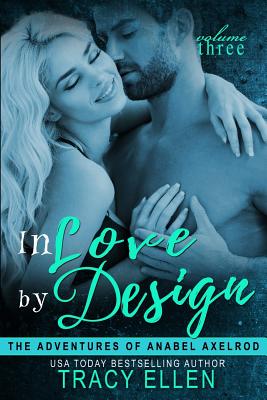 In Love by Design (Paperback)
The Adventures of Anabel Axelrod
Createspace Independent Publishing Platform, 9781492368755, 246pp.
Publication Date: September 9, 2013
* Individual store prices may vary.
Description
In Love by Design is the third, rollicking volume in The Adventures of Anabel Axelrod series. Anabel Axelrod returns, but the sexy, blonde bookstore owner with a sassy attitude and a brain that never stops doesn't get to prove what a fabulous girlfriend she'll make for even one day before Luke disappears out of town. Let the troubles begin Instead of getting to enjoy being a girl passionately in love, Anabel's shiny new feelings and trust in her boyfriend are immediately put to the test. Who is the powerfully charismatic Luke Drake? What are his dark secrets? Does he really love Anabel, or has he been coldly manipulating her feelings to further an intricate design of diabolical revenge that has been in the making for years? In Love by Design finds the confident Anabel desperately beginning to wonder if she's wrong to believe in her incredibly hot, yet very tricky Dark Prince. Or is this one fairy tale where love cannot conquer all? A note from Tracy Ellen: The currently published books in this ongoing series, A Date with Fate, Courted by Karma, and In Love by Design should be read in order for your most pleasurable reading experience.
About the Author
Meet Tracy Ellen... I've always loved reading and now I love writing my own stories about smart women and their alpha males. I was born in Indiana, the third out of five hellions. I've always lived in the Midwest, except for six steamy months in Florida when I was nineteen. Currently, I reside in the suburbs of St. Paul, Minnesota with my husband and family. The college town of Northfield featured in Anabel's Adventures is just down the road a jaunt, although the names and places might been changed to protect the innocent... I love connecting with readers, too. Comments, posts, emails, and reviews are always welcome. Visit my website and please sign up for my newsletter to be aware of new books, exclusive scoop, events, giveaways, contests, and much more fun stuff. www.tracyellenink.com tracy@tracyellenink.com