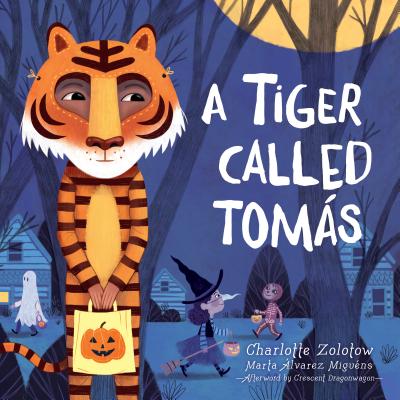 A Tiger Called Tomás (Hardcover)
Sourcebooks Jabberwocky, 9781492601715, 40pp.
Publication Date: August 7, 2018
* Individual store prices may vary.
Description
A new edition of the timeless classic by celebrated children's author, Charlotte Zolotow, featuring Spanish words and phrases
When Tom's and his family moved to a new house on a new street, he took it into his head that the new people might not like him.
"Of course they'd like you," his mam said. "Why wouldn't they? Por qu no? "
But Tom's didn't answer.
Tom s's Mom encourages him to go out and meet the kids in his neighborhood, but Tomas is too shy. Instead, he sits on his stoop, watching the world go by. But on the night of Halloween, opportunity arrives in the form of a tiger costume, complete with a mask that hides his identity. He can go trick-or-treating without anyone knowing it's him. But Tom's will soon discover his costume doesn't hide him quite as well as he thinks...