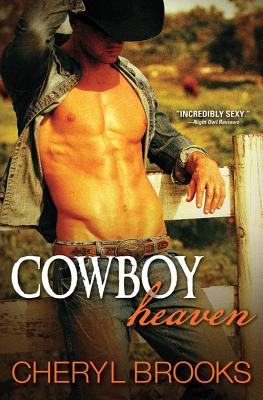 Cowboy Heaven (Paperback)
Sourcebooks Casablanca, 9781492607458, 304pp.
Publication Date: March 3, 2015
* Individual store prices may vary.
Description
Book 1 of Cowboy Heaven
Well-known for her blazing hot love scenes, established author Cheryl Brooks begins a new contemporary erotic romance series set at a Wyoming ranch chock full of sexy-as-sin cowboys.
When you find yourself in cowboy heaven, things can get hot as hell...
When lonely widow Angela McClure hires a gorgeous hitchhiking cowboy with an affair in mind, their quick bond soon escalates into a hot embrace. But Angela she knows they'll have to be discreet: her old-fashioned father and the stern ranch foreman adamantly discourage any interaction between her and the ranch hands, and her hitchhiking cowboy isn't the only one with feelings for her...
After Troy Whitmore's girlfriend ditched him on the way to a rodeo competition, taking his truck and his horse, Troy is more than willing take Angela up on her offer-but Troy isn't the only one vying for Angela's affections. To divert suspicion, Angela forms a new plan: she'll flirt with all of the ranch hands. Suddenly Angela has a whole stable full of sexy-as-sin cowboys to play with, but only one can win her heart.
Cowboy Heaven Series:
Cowboy Delight (Novella)
Cowboy Heaven (Book 1)
Must Love Cowboys (Book 2)
Praise for Cowboy Heaven:
"Readers will enjoy the light-hearted banter between Angela and her two cowboy lovers..." -Publishers Weekly
"This playful novel with a touch of danger is wild fun. Angela is a funny, likable protagonist, with a refreshing ownership of her healthy sexual appetite. The abundance of handsome, rugged characters is enough to tempt anyone with even the slightest cowboy fetish." -Library Journal
"Hot, funny and endearing... Ms. Brooks certainly knows her way around a cowboy or two or three." -Wicked Reads.