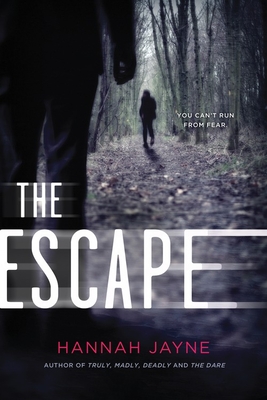 The Escape (Paperback)
Sourcebooks Fire, 9781492616542, 256pp.
Publication Date: July 7, 2015
* Individual store prices may vary.
Description
Not everyone who goes into the woods comes out....
It was supposed to be a short hike, a way for Fletcher and Adam to kill time one boring afternoon. But when day turns into night and neither boy returns home, their town is thrown into turmoil.
Search teams comb the forest. Then Avery, the police chief's daughter, stumbles on a body. It's Fletcher-disoriented, beaten, and covered in blood. He has no memory of the incident, and worse yet, he has no idea what happened to the still-missing Adam....
As danger and suspicion grow, one thing becomes very clear: No one can escape the truth.
Praise for Hannah Jayne's The Dare:
"A page-turner in the spirit of Lois Duncan's classic I Know What You Did Last Summer; it will undoubtedly please the thriller-loving crowd." -Kirkus
"Well-rounded characters spark with life in this chiller." -Booklist
"Reminiscent of Sara Shepard's Pretty Little Liars series, The Dare is a novel that truly makes one think about their own actions- and the possible consequences." -Teen Reads