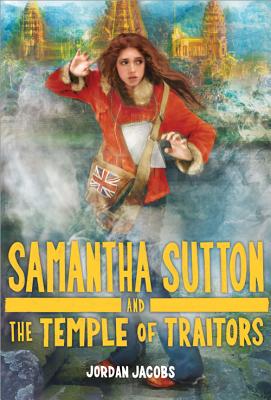 Samantha Sutton and the Temple of Traitors (Paperback)
Sourcebooks Jabberwocky, 9781492622222, 320pp.
Publication Date: December 1, 2015
* Individual store prices may vary.
or
Not Currently Available for Direct Purchase
Description
Ancient ruins, a hidden city, and a territorial conflict only Samantha Sutton can diffuse.
Thirteen-year-old Samantha Sutton knows her archaeologist Uncle Jay isn't always the most reliable. So when he asks her to join him in the jungles of Southeast Asia, Sam's dubious. But she can't say no when she discovers they'll be searching for unknown ruins in the jungles of Cambodia.
The site's active minefields and deadly wildlife are trouble enough, but Uncle Jay's unusual travel partners make it clear to Sam that something strange is underfoot.
Sam must work quickly to assemble an unlikely team of allies in order to save lives, the site of the ruins, and her uncle's career.
Praise for the Samantha Sutton and the Labyrinth of Lies:
"Readers will be focused on the mystery, pulled on by the gripping suspense."-Kirkus
"Capable, passionate Sam is a rewarding heroine to follow."-Publishers Weekly.
Advertisement